For entrepreneurs, creating a startup is one of the most challenging endeavors you will ever undertake.
You Need All the Help You Can
Get

.
A serial entrepreneur delivers his 30+ years of advice as products, services, and resources for entrepreneurs to learn how to start a startup...
How to Start a Startup...The Right Way! Free Course
Get access to a step-by-step go at your own pace guide with lessons and homework to help you get your startup to early revenue and cash flow positive.
Tell Me More About it >
Startup Group Mentoring in the Entrepreneur's Alley

A peer-peer virtual meeting with you and 7 other entrepreneurs at the same stage as you, mentoring each other and getting answers from Lonnie Sciambi.
Startup Group Mentoring >
What do I need to do to raise capital?
Capital Raising Survival Kit
A comprehensive action-oriented plan showing you what you need to do before you pitch your business to investors. You'll also get instructions on exactly what you need in your business plan and slide deck.
How to Raise Capital >
Get an edge for your startup or small business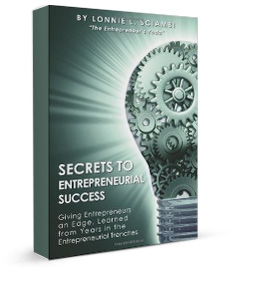 Book: Secrets of Entrepreneurial Success
Get advice learned from 30+ years (and counting!) as a serial entrepreneur, investor, senior executive on how to start a business and successfully generate revenue.
Download a Free Chapter >
It reminds me that premature execution will doom even a good ready-aim-fire plan
Forbes
Quick hitting startup video advice to help drive your startup's success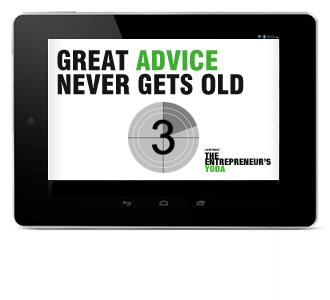 Startup Video Advice borne from Lonnie's years of experience.
Video blogs that deliver guidance and tips to keep you focused on what's important and shortcuts to success, that can be easily implemented and provide an ongoing reference.
Startup Video Advice >
Startup Mentor: Help in Avoiding Common Startup Pitfalls

A Mentor or Advisor Can Make All the Difference
Startups, often, need help in avoiding the many pitfalls that can derail even the best business model. This can come in the form of virtual or on-site advice and guidance.
Startup Mentor >
---
"His keen sense of identifying problems, mentoring and suggesting ways to implement change makes him an invaluable resource for companies looking to improve the bottom line."

- Jim Dougherty, Founder, Petsmart, Inc.