Startup

Mentor & Advisor
Lonnie is a startup mentor who can guide you to revenue.
Objective advice is one of the most critical elements in contributing to the success of a startup. It helps entrepreneurs to avoid the pitfalls and mistakes that many startups make. It should provide objectivity in assisting the entrepreneur with key decision-making and be a "sounding board" and even a basis for new ideas for the business' success.

For startup companies I provide virtual or on-site mentoring and advisory that gives entrepreneurs guidance through the critical early growth of your small business. It's designed to help keep the enterprise on course and gain the quickest results possible.

This can include:
Creating a "battle plan"
Bootstrapping your early operation
Marketing "on a shoe string"

Getting early sales
Learning how to best generate and manage cash
Using early customers to "create a buzz"
Understanding the culture you want to create
Creating an advisory board
Building a scalable business model
Determining how to fund growth

Learn how
startup mentoring
works with Lonnie Sciambi.
---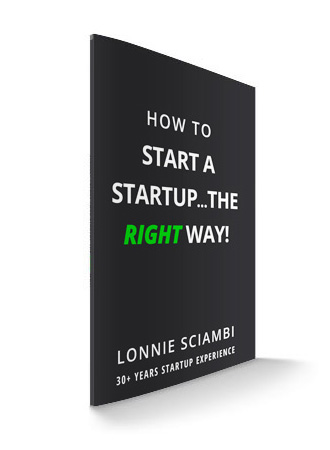 ---
Get free access to a serial entrpreneur's How to Start a Startup...the Right Way! ecourse.