The 8 Biggest Mistakes Most Entrepreneurs Make When Raising Capital.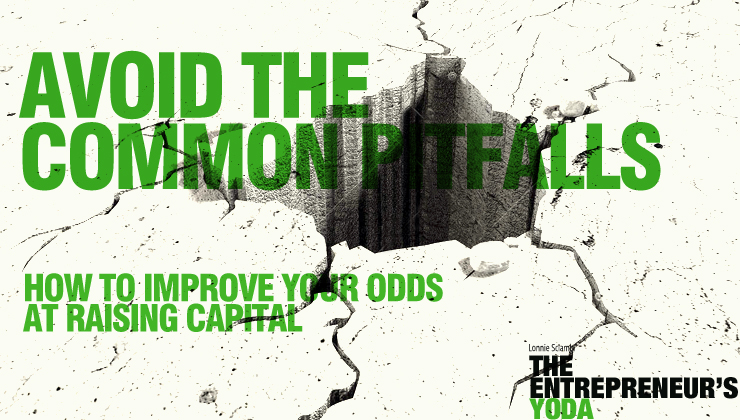 Raising capital may be the single hardest thing you will ever have to do in your business career, regardless of whether you do it for a startup or for a business that you've built over a dozen years.
And while it's not easy, it's also vital.
Capital is the fuel that drives the growth machine of business. But, there are always more potential projects looking for money than there is money to fund them, so it's a long odds undertaking.
Over the past 30+ years, I've been involved in the capital raising process from multiple vantage points. As an entrepreneur with multiple startups I founded; as CEO or senior executive of several small companies that either were public or went public; as an investment banker for dozens of small business clients; as an angel investor in various startups and small business opportunities.
From that history, and still being involved as both an advisor and angel investor for small businesses, it never ceases to amaze me how frequently, in every capital raising situation I've experienced, entrepreneurs make the same mistakes, or at least, some variation of those errors.
That includes startups, raising capital to help launch them past proof of concept; or early-stage companies needing capital to scale their business, or more mature businesses, raising capital for a major growth initiative. They all make them; some more than others, in one way or another.
So, if you've decided to raise outside capital for your business or are in the process, let me provide some guidance, borne of painful experience (mine, my investors, and my clients) about the 8 biggest mistakes I've seen most entrepreneurs make trying to raise capital:
1. Underestimating the process and the time it takes.
Few entrepreneurs recognize that capital raising is both arduous and time-consuming. No matter where you are in your growth cycle, (e.g., startup, early stage, mature company) no matter what kind of capital you're trying to raise (e.g., equity, debt, some combination) or how you intend to raise it (e.g., angel/professional investors, private equity, crowdfunding) the process will always take more time and resources than you can ever imagine.
Rarely, will it take less than six months
from the time you have
"your act together,"
until the time you get funded if you get funded.
And, as noted, that's a long shot.
2. Running out of money, while you're trying to raise it.
This is one of the most common mistakes. It means that once you understand how long the process takes (if you're successful), you need, at least 6 months' worth of cash on hand (preferably more) so that you don't run out of cash, while you're raising it.
Raising capital should not be to fill a cash-flow hole, but to fund growth.
If you have cash flow issues,
that's an entirely different problem
.
3. Looking for too much/too little; not enough thought as to how it will be used.
I'm sure you've watched
"Shark Tank."
Ever wonder, why somebody would go to that level of professional investor and, effectively, be asking for "ashtray money." I've seen consumer businesses on the show where the entrepreneur was asking for $50,000 for marketing roll-out costs. For a consumer business, that number could easily be ten times that amount.
The reason for such a low ask, most of the time? Less dilution!
Being the largest shareholder of a company
that goes out of business because it raised too little capital makes no sense.
Don't make this mistake. Not only know what you need, specifically, no ranges or "abouts." Know what the implications might be if this is the last capital you ever raise. Finally, know, as precisely as possible, how you will deploy it, over time.
4. Not using professional help.
Raising capital is not for the faint of heart or amateurs, for that matter. Too many entrepreneurs make the mistake of thinking they can do it alone. You might very well be able to, but it will be much easier to, at least, have your financial advisor or your attorney provide either counsel or introductions, if not both. It might be even better to retain someone who does it for a living, preferably
a registered broker
.
You may do this a couple of times in your business life. This individual does it for a living, on a fee-basis, of course, and, usually, maintains relationships with investor groups. A broker can, also, assist with putting your documentation and your pitches together, providing advice that can both keep you out of trouble and save you time and money.
5. Having an unrealistic valuation.
Another major mistake! Nothing turns off investors faster than a company with an overinflated sense of their value. While one of my favorite phrases is "valuation is like beauty; in the eye of the beholder," you need to have a realistic sense of how the investment community might value your company. Examples of unrealistic valuation mistakes are evident weekly on the aforementioned "Shark Tank." How often do the "sharks" walk on unrealistic valuations?
The best way to counter this mistake is to do your homework.
Research how companies in your market segment are being valued at either investment or exit. Talk to as many peers as possible who have been through the investment process and understand how they handled it. And this is where professional help can.
6. Not understanding investors' mindset/investor fit.
This is a more subtle, but yet, important mistake, in that, it causes you to waste time in an already time-consuming process. Investors mindsets
differ between how various investors invest
and are influenced by multiple things – industry sector, geography, the size of their fund, and you need to research them to find investor group most closely aligned with your interests.
The more closely they understand or, even specialize, in your industry sector the more you increase your odds of their investment.
With geography, there's the Silicon Valley and then, everywhere else. Don't believe everything you read and know that it is an "outlier" geography when it comes to investors and investing. That said, there are other geographic spheres of influence and concentrations of capital – New York, Boston, Chicago, Austin, Seattle – each with their investing philosophy and "old boys' networks," that most entrepreneurs don't take into consideration.
Finally, the size of their fund influences the size of their investment. Don't make the mistake of trying to raise $2 million from an investor group that never invests less than $5 million or more in an entity.
Angel investors rarely invest more than $50-100K.
7. Not understanding what investors are looking for.
This is where many entrepreneurs, so completely taken by their passion, miss the obvious. Investors look at probably a hundred deals (some way more), for every one they invest in, so
you have to get their attention
.
Their primary interest is in how you make money because then they know how they will make money. But of equal importance is how deep, experienced your team is (they "invest in the jockey and not the horse"), how much traction you have achieved (customers and time in business) and
how scalable (leverageable growth) is your business model
.
Their longer-term interest is how you will monetize your investment because then they know how they will monetize theirs. Most investors, depending on where you are in the growth cycle are seeking returns of 5-10x (more mature businesses) to the 10-20x (earlier stage companies) their investment
And here is where the biggest disengagement between small business owners and potential investors occurs. They don't crisply explain either their business model (usually buried in their financials) or their exit strategy (usually something vague about getting acquired or going public).
8. Investor documents written for customers; an investor pitch that "makes their eyes glaze over."
This is the one everybody makes.
Typically, their plans and pitch decks are focused on the folks
they present to every day – their prospective customers
. But in this case, their prospective customer is the investor community, and these documents have to be focused on them.
Your plan has to tell a story; the story of how you make money. And few entrepreneurs do this well. Further, amplifying this mistake, many entrepreneurs not only pitch "over the head' of investors who don't have the detailed knowledge, that they do,
giving them "a drink from a firehose" of information, strategy, etc. in mind-numbing detail that just makes "their eyes glaze over."
I can't tell you how many times I've dozed in a pitch session!
And the worst part is that you may only get that one chance to pitch an investor who may be perfect for you, but you turned them off with a bad pitch.
Unfortunately, these are only the 8 biggest mistakes. There are, literally, dozens of others that have been made and new ones created every day. As I've noted, raising capital is one of the hardest things you will ever do. Hopefully, by avoiding these mistakes, you won't make it harder.
"The Entrepreneur's Yoda" knows these things. He's been there. May success be with you!
Have you tried to raise capital? Did any of these mistakes resonate with you? Please share your thoughts in your comments. It can help another entrepreneur or small business owner.
If you like this post, by all means, share it with your networks and colleagues.
---
Related blogs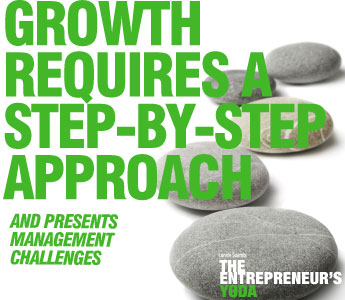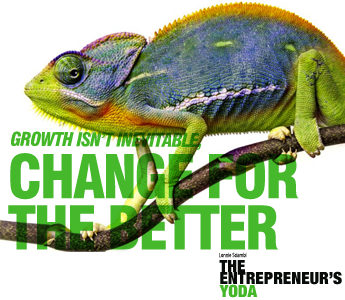 ---
Oct 23, 2017
by