"The Magnificent Seven of Entrepreneurial Investment:" What Investors Are Looking For!
Using the metaphor from the recent re-make of one of the greatest Westerns to grace a movie screen, "
The Magnificent Seven
," let me introduce you to "The Magnificent Seven of Entrepreneurial Investment." These are the seven key criteria that most investors will look for when determining whether or not to make an investment in your business.
I've written countless articles and
blog posts about raising capital
. It's one of the single hardest things you will ever undertake in your business career. Professional investors, be they angels, venture capital or private equity firms are always looking at far more deals than they could invest in. So, at the end of the day, you are selling.
You are selling investors on why your business will make them money.
And like all selling situations you have to move yourself to the other side of the table. What's in it for them and what's going to make them "buy" (invest)? And, you have to understand how they determine what makes a sound investment.
Whether you're a startup entrepreneur seeking capital to launch and scale your initial business concept or you're a small business owner looking to fund growth for your existing business, there are some key criteria that, virtually, all investors use when evaluating an investment.
Whether you do it in a formal business plan, an executive summary or a pitch deck, these all need addressing for any prospective investor:
1. What's the opportunity and how will you make money?
You have to articulate the problem you're solving or the unmet need you're addressing for what customer set, right up front. Then, you need to describe what your business model is, i.e., why, how and how much that customer set will pay you to solve the identified problem or the unmet need.
And, finally, what kind of profit/cash flow will be generated by that transaction. If the investor knows how you make money, he/she knows how they make money. A big step toward opening their checkbook.
2. How big is the opportunity?
What is the total addressable market (TAM)? Size it in as definable terms and with market studies to back up your numbers. The TAM doesn't mean the entire market of this customer set, but the niche of those customers either with the highest incidence of the problem or the unmet need. What is history and direction of that market?
That is, what factors have been, are, currently, or may, in the future drive that market. It is a growing market…or a declining one. And why? How will that impact your business?
3. What's your competitive advantage?
How is the problem being solved or the need being met today? By whom and how much of the market do they have? Why is your approach better? Is it pricing, technology or marketing, or some combination, that will set you apart? Why will customers buy your offering vs. that of the competition? If you're first in, what have you discovered or invented that no one else has?
4. How good is your team?
Having a solid team is crucial. I've noted before that "investors invest in the jockey, not the horse." Describe who is on your team (or who will be there once you secure an investment); what is their specific/relevant experience; what is their relevant subject matter expertise and who makes up your professional network of advisors and partners.
Beyond anything else, this can make or break your investment potential. It provides credibility…or not that you can make this business happen.
5. How much traction have you created?
However you define it, be it eyeballs, customers, revenue, cash flow, what have you accomplished to date with your business? How has that grown over what period? How can you build on that traction?
6. How scalable is your business model?
Scalability is where you show how you put their investment to work. You could define it as reducing new customer acquisition costs over time; repeatable processes making product delivery or operations more efficient or cost-effective, or a recurring revenue model that shows an ever-increasing backlog of contracted future revenue each year.
Whatever you do, it has to be more than just a financial model, but a set of strategies and plans, for which the financial model defines the forecasted results.
7. How have you funded it and managed it to date?
For a startup, how much "skin-in-game" do you and your team have, either in sweat equity or real cash invested. How have you operated on that "shoestring?" For the small business owner, how have you previously funded growth? Cash flow, loans, etc. And why are you now looking to outside, professional investors? Finally, for both, what key milestones have you achieved since business inception? How were you able to manage/operate to complete those?
A final word.
Valuation
. Don't have unrealistic targets. You can just as easily ballpark it with what you have learned are some comparable investments as you are to justify it with a complex model you create or one created by some third party.
No matter. At the end of the day, it is a subjective exercise. Because, as I've said many times, valuation like beauty is in the eye of the beholder.
Investors will give each of the seven criteria some element of weight or emphasis. However, what I rate as 80% factor, somebody else might rate as 60%. No matter, how experienced an investor is, they still have a bunch of failures. If funding were a formula-driven event, everybody would make money, every time.
Whether you're a startup entrepreneur or small business owner, in business for years, raising capital is hard. But, if you consider the "Magnificent Seven of Entrepreneurial Investment," you, at least, make it a little easier and, just maybe, increase your odds of success.
"The Entrepreneur's Yoda" knows these things. He's been there. May success be with you!
What's been your experience with professional investors? Please share your thoughts in your comments. It can help another entrepreneur or small business owner.
If you like this post, by all means, share it with your networks and colleagues.
---
Related blogs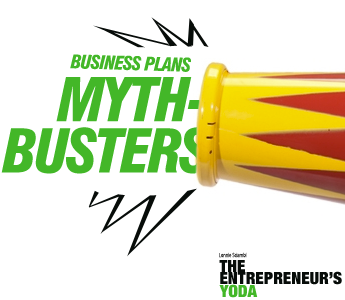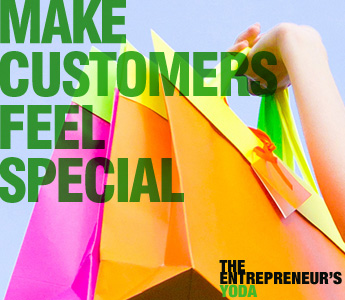 ---
Oct 15, 2016
by