Don't Waste Time Raising Money for Your Startup!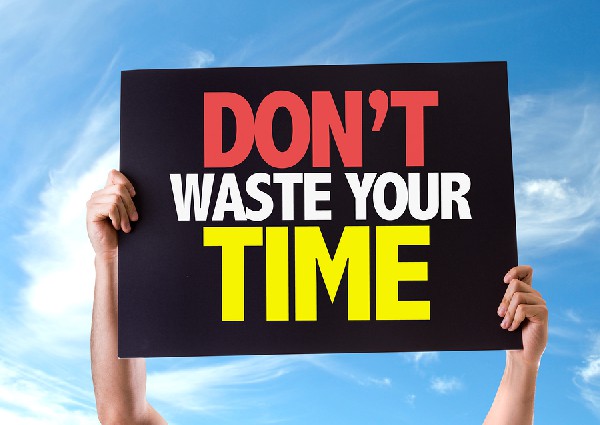 Did I get your attention? And your first reaction?
"That's crazy! You have
to raise money
to get your business off the ground, right?" Wrong! Well, not totally wrong, but wrong in the way most entrepreneurs approach things.
I'm part of a dozen or more question boards like
FounderDating
,
Quora,
MosaicHub
, etc., and I attend or speak at various angel venture forums. And, invariably, the most prevalent question that comes up is, "how do I raise capital to get my business (or sometimes, even idea) launched?" Like that was the single most important element of getting a business off the ground.
It's not...by a long shot!
What is the most important thing to do besides raising money?
The most important thing to determine is how your business will make money. Yep, that sounds terribly "old school." So be it. I am old school. But that still works. If your
business ain't making money
, it won't survive, with or without investment.
And how do you grow your business?
First, determine the critical customer problem you are solving or the critical customer need you are addressing and then create a minimum viable product (MVP) to get customers to prove that the problem or need is being addressed adequately. Test pricing to see if they find value. Maybe even get some of the early ones to pay for it (see my free
how to start a small business
guide for step-by-step details).
And how do you get funding for an MVP?
Bootstrap it. Find the money. Tap every resource you have. Friends and family, IRAs, credit card cash advances. If you believe in what you're doing, passionately enough, you'll find the initial money you need. And, of course, it won't be easy.
Raising capital is the single hardest thing I ever did in my life and I was an investment banker for more than seven years. It's time-consuming, frustrating and with a high degree of failure, even if you know what you're doing. For most startup entrepreneurs, it's doubly so because they, usually, are "babes in woods," and waste countless hours with
business plans and pitch decks
(see this article about
battle plans versus business plans
), when they should be focused on figuring out how to prove their business concept and how it can make money.
Worse, there are always way more deals out there for investors, be they angels, VCs, private equity, etc., than
there is available capital to invest
. And what's even worse is that without a track record, no matter how good your business concept might be, you won't get any professional investor's attention before you have customers and revenue.
So, stop wasting time creating plans and pitch decks and figure out
how you will make money
and then get on with the process of proving it with real-live customers. Sure it's hard. And it's risky. Entrepreneurship involves risk. No risk, no reward!
"The Entrepreneur's Yoda" knows these things. He's been there. May success be with you!
Have you tried to raise money before you had your act together? Please share your thoughts in your comments. It can help another entrepreneur.
If you like this post, by all means, share it with your networks and colleagues.
Jan 4, 2016
by