How Do You Pick the Right Business Partner or Co-Founder?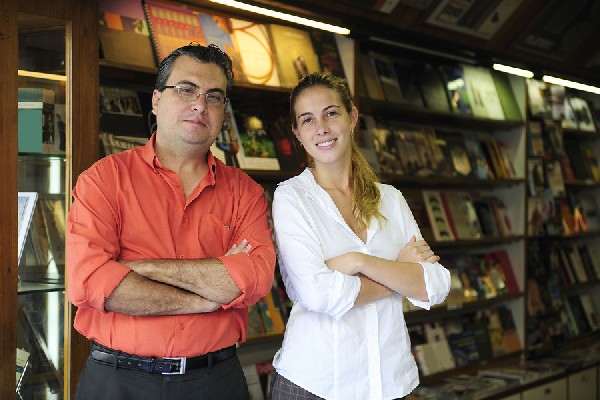 Picking a partner or co-founder isn't like finding a new friend. This is creating a relationship that will last for some time, with enormous financial and emotional consequences.
You think about it ahead of time!
Just like people that tend to jump into marriages, entrepreneurs tend to get starry-eyed and join forces without thinking through the long-term implications of having a partner. And the marriage analogy holds, except in this relationship, you have a child from the get-go-your small business.
This requires careful and sober due diligence by both partners as they approach not only how the business relationship will be structured and will work, but, if it comes down to it, how it will end. This is difficult to do while the parties are striving to get the new business off the ground, with a sense of mission, passionate about the business concept and the market need they are addressing.
But, if you don't address these critical issues early, they usually never get discussed, and you will pay the price, maybe severely, later. Let me give you an example.
Recently, I was asked by one of two partners of a fifteen-year-old technology business to help them determine how they could best sell their company so as to maximize its value and "ride off into the sunset" to their next endeavors.
I came to find that they had differing ideas about timing, valuation, to whom they should sell and how long or whether they would stay with the company. Worse, there was a seeming lack of respect between the two of them that reminded me of one of those marriages where folks are just going through the motions, divorced in every way but legally.
Bottom line, the two partners, while they communicated about the business daily, hadn't communicated about much else and had such differing ideas of value and timing that they were miles apart. You would have thought that that might have come up in conversation at least a few times in fifteen years. But worse, they had no "buy-sell" agreement to potentially offset those differences and no succession plan, if they resolved them. In short, they were (and had been) at an impasse.Whether they ever solve that remains to be seen.
So, how do you avoid finding yourself in a similar situation somewhere down the road between you and your partner/co-founder? How do you pick the right person to partner with for you and your business? Here are some questions and guidance to help you:
How Compatible are Your Respective Values?
This is critical because your values, ultimately, shape the culture of your entrepreneurial enterprise. When it comes to personal and professional values, you have to be completely aligned, or differ on how you handle certain issues and will send mixed messages as you begin to build your company. And whether you are the best of friends or rarely see each other, socially, compatible values will be what sustains your relationship.
What are Your Respective Short- and Long-Term Objectives?
Each of you should focus on maybe 3-year and 10-year horizons in four major areas: professional (what I want to be doing), personal (the things I want to be doing outside of work), financial (the lifestyle I want to be living/net worth), and corporate (what the company will look like).
The responses to these don't necessarily have to be the same, but they should also be compatible.That is, if one partner wants to be financially-independent within ten years and the other wants to grow the business to $100 million, these are different but potentially compatible.
Have You Defined Your Respective Roles?
Hopefully, each of you has a different set of skills that complement each other. Regardless, how will you divvy up the various functional responsibilities for the company - sales, marketing, product development, product delivery/operations, product support, customer service, finance, and administration? Make sure you are leveraging each other's strengths while offsetting each of your weaknesses.
"It requires that you know exactly what you are getting into and exactly how you can get out of it if it doesn't work out."
Communication - Beyond Day-to-Day, Schedule a Periodic Partner Review
Agree to do this quarterly, if you can, annually, worst case. But make sure you do it.It's critical. Here's where you see what's working and what's not in a "no holds barred" dialogue, reviewing the company, your relationship, your objectives (updating as necessary) and your roles. Like in a marriage, communication is key. This forces a formal discussion, beyond what you have on a daily basis about the business operations.
Have a Way Out!
Regardless of whether you know your prospective partner for a month or he/she is a lifetime friend, create a Buy-Sell agreement. This is an agreement between the partners that addresses the situation if a partner is forced to leave the business (not working out), chooses to leave the business (partner wants out) or a partner dies.
Just like creating a prenuptial agreement before a wedding is sticky and emotional, it's better that it gets done then, than trying to do it later...or never doing it (as in my example). Have it drafted by a competent business attorney (and have your partner's attorney review it). And if your prospective partner objects to having such an agreement, you already know you made a wrong choice in partners!
Picking the right partner or co-founder for your business can portend whether that business succeeds or not. Like a marriage, it requires a lot of work, but like a marriage, it requires that you know exactly what you are getting into and exactly how you can get out of it if it doesn't work out.
"The Entrepreneur's Yoda" knows these things. He's been there. May success be with you!
What have been your experiences in picking a partner - good and bad? Tell us about them in your comments. It will help other entrepreneurs!
If you like this post, by all means, share it with your networks and colleagues.
---
Related blogs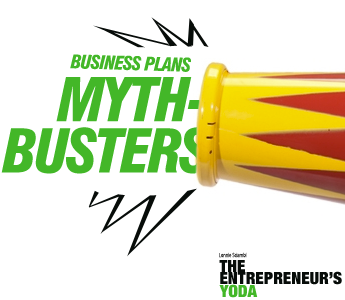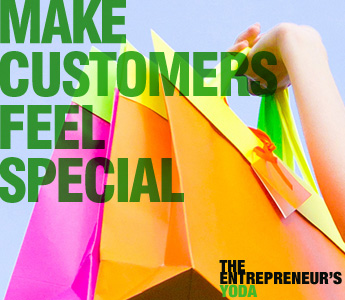 ---
Sep 1, 2013
by