How to Keep Your "Maniacal Focus" on Generating Revenue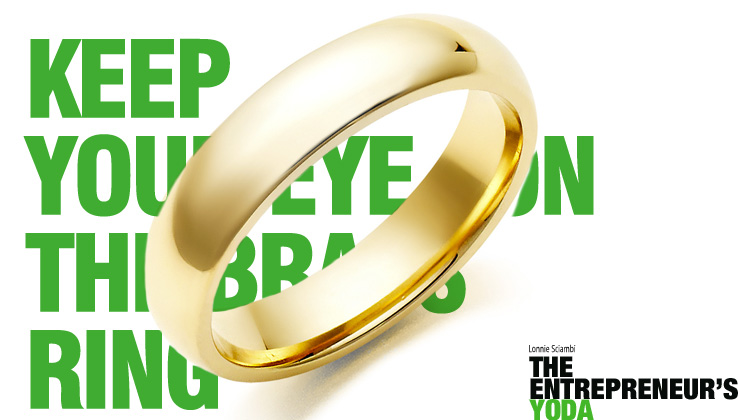 Years ago one of my then-business partners, who had earlier been a client, always used the phrase "
maniacal focus
" when it came to describing how his company then and our company, later, approached the marketplace.
Get your product or service in the hands of your customer
I don't think I've ever heard one phrase more appropriate for start-up entrepreneurs, because beyond running out of money, I believe lack of clear, pinpoint focus is the reason many start-ups are doomed to fail.
And often, is the reason companies run out of money in the first place. Trying to do too much! "Maniacal focus" should be the mantra of every start-up entrepreneur!
But let's be sure we're on the same page. For me (and for you), "maniacal focus" for a start-up means getting your basic product or service into the hands of as many customers as possible in as short a time as possible with as much quality as possible. Anything else is inefficient and reduces results.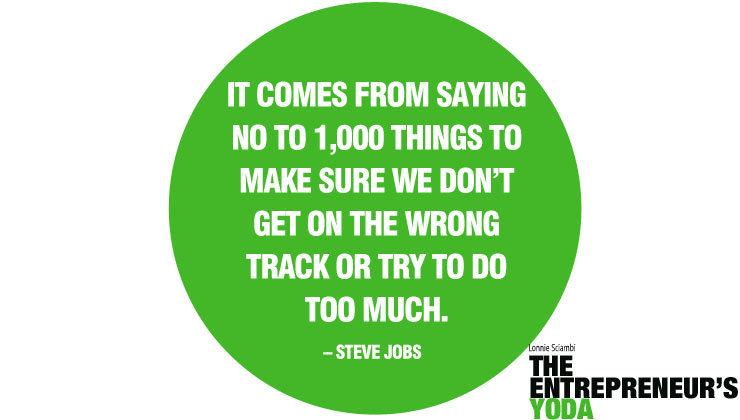 This flies in the face of every entrepreneur who is, typically, so immersed in the business that they are constantly coming up with new ideas, new ways to make their product or service better and new customer markets to serve. It requires almost monk-like discipline. Early on, it is critical that you spend precious resources only on those things that will "move the needle in your direction."
Here are some guidelines to attaining and maintaining "maniacal focus" - two on the product side, two on the marketing side, two on the pricing/customer side:
Don't let "feature creep" ruin a good basic product.
The corollary to this is fill one need, solve one problem, at the time. Keep the initial feature/function set simple and specific. How often entrepreneurs in their zeal to address a very specific customer need find other minor needs along the way and tweak their product to meet these as well, making the early product more complex. And when there are product complications or issues, guess where they come from?
Concentrate on product delivery and product quality over more feature/function.
The other side of same coin as noted, previously. Often early additional feature/function is simply a matter of "showing off," adding glitz that looks impressive but adds little to the product. Focus energies on delivery (as sold and within a reasonable/promised timeframe) and quality (a well-tested, well-packaged product). When in doubt, test some more!
Identify and close the "low-hanging fruit"
Market deep as opposed to wide.
What this means is extend this focus to your target market. Identify the prospect set with the most prevalent need or problem and drive all your marketing to that segment. Sure, there are others, but you want to identify and close "the low-hanging fruit" as early in your launch as possible.
Allocate more resources to marketing and customer service than to product development.
This may sound like blasphemy to some, but once you've put a "box" around your product's basic feature set, now you're just moving into completion/delivery mode (for this version of the product - I understand there will be enhancements). If you've got a resource allocation decision to make (be it capital or people, or both), in the early going always choose allocating it to marketing and/or customer service, as opposed to almost anything else except delivery and quality, as noted above. It will bring the best and earliest returns.
Sacrifice early margin for more customers/more revenue.
Again, more blasphemy, but I can't tell you how many times I shipped "$10 bills" with my product (not literally, but shipping at a loss) to get early market position and early customers/feedback. Nothing wrong with leaving some money on the table, early. Look at it as a marketing investment that will give you returns, later. You can't reduce margins without having revenue to start with. Take the longer view that you will, indeed, make it up in volume, with more sales to the same customer, with more cost-effectiveness and margin through higher volume purchasing of parts, etc.
Ask for/listen to customer feedback - they will tell you what's wrong/missing.
And this is how the increasing margin thing begins. Customers will tell you how to improve your product (and, therefore, how you can either deliver it more efficiently or charge more for more/better feature/function). Solicit their advice, early and often.You can never fail coming out of the chute as a company who listens to their marketplace!
Any ordinary schmo can have focus. "Maniacal focus" is what successful entrepreneurs need, what sets them apart from the ordinary and what makes them extraordinary. Be extraordinary!
The Entrepreneur's Yoda knows these things. He's been there. May success be with you!
---
Related blogs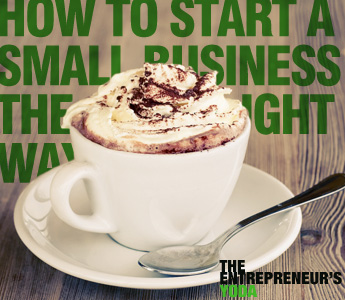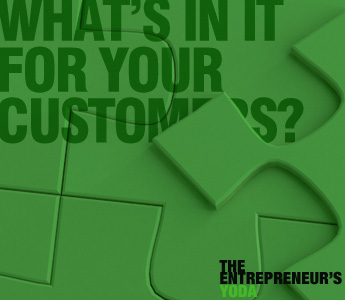 ---
Jan 12, 2013
by