For Startups & Early Stage Companies, Learn How To

Find Customers.
Manage Cash.
Only a small percentage of startups gets VC funding. For those entrepreneurs who have to bootstrap their way to finding early customers and driving revenue, this is where you'll get answers that will help you create paying customers and manage your precious cash carefully.
Get The Free "How To Start A Small Business" E-course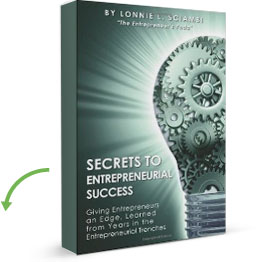 Secrets To
Entrepreneurial
Success
Giving entrepreneurs an edge, learned from years in the entrepreneurial trenches
Get Yoda's wisdom when, where and how you want it!
Enter your information to download a free book chapter and a free video

You can't do it alone, learn how to
Find Co-Founders.
Partners. Mentors.

Creating a new business is full of challenges and hard work. And you can't do it alone. You need help, be it from co-founders, strategic partners or mentors. We'll show you how to get and use each to drive your startup success.
Learn About Startup Group Mentoring
My passion is helping startups launch and grow their entrepreurial businesses and keep them from the dark side!
- Guidance borne of experience; experience that you can leverage.

No one-size fits all solution, Learn how to
Grow your small business.

What got you to one revenue level won't necessarily get you to the next. You can't grow today's business with yesterday's strategies. Growth requires change. And sometimes change requires a new look. That's where Yoda comes in.
Learn About Small Business Consulting
Secrets to Entrepreneurial Success
Giving Entrepreneurs an Edge, Learned from Years in the Entrepreneurial Trenches
Starting and growing a business is a challenge in any economy. Faced with the environment of the last several years, every entrepreneur needs an edge. "
Secrets to Entrepreneurial Success
" gives entrepreneurs that edge. No matter where you are in your growth cycle, the "Secrets" provide "to-the-point" advice and easily implementable solutions for key issues entrepreneurs face.
Get The Book